Nearshore software teams have – like their colleagues around the world – a whole host of communications tools to enhance and accelerate the client collaboration process. But, with all the options out there, which one is the best for my situation?
"One of key advantages of Nearshore is the ease of communication between people and teams in real-time. This enables us to practice real agile development, not a version of it," says Charles Green, Director of Thought Leadership at Belatrix Software. "In agile development, close collaboration and communication is essential to be successful. We use different tools, ranging from Skype, to Hangouts, to Zoom and Slack."
"These tools help us ensure daily, assertive, and fluent communication between individuals. They mean that a developer can easily share their screen or have a video chat at the touch of button – this ease of communication is essential for success when creating modern digital software products."
Here Nearshore Americas looks at the most popular tools and their advantages to see what really can be used to take production to the next level.
Slack 
Slack is the go-to tool for instant communication now. Software teams all over the world prefer this product mainly because of its ability to integrate apps on its platform, and currently over 1,500 can be integrated. Plus its security is second-to-none, which is vital for software developers, with data encryption in transit and at rest.
One of the app's major benefits is that it slices email traffic by a huge amount – something many teams are eager to do. It's easier to have one-on-ones using the app, and important conversations can be traced with far more ease than traditional email.
"Slack for immediate action really is the best for our teams – and far quicker than email," says Eduardo Campos, CEO and founder Mexico for ScreenIT, a company that helps businesses outsource talent in Mexico.
Teams that spoke with Nearshore Americas even said they prefer it to email – image files, spreadsheets, brainstorming sessions can all be shared on its platform – with one manager in particular saying he is trying to use it completely instead of email. It is also praised for freeing up time by replacing morning meetings: conversations that can't be had over email can be held over Slack now, making space for the things that really need to be done.
Skype  
Skype isn't just a tool for keeping in touch with your family when you're halfway across the other side of the world – it can be a great way of communicating between software teams. Very much like Slack, its chat messaging service allows filesharing and can free-up time.
Skype's video service is also popular among teams and meetings can also be held via this service, which can keep meetings on time when a member is out of the office, for example.
Low-cost calls are the biggest benefit of a team using Skype, though. Many software developing teams who have been outsourced will be communicating with companies based elsewhere – and urgent phone calls to other countries will be inevitable. Cutting these costs is only advantageous. Skype also allows its users to manage accounts, so credit can be allocated and spending tracked when making calls – allowing for teams to budget accordingly.
Although the Skype for Business tool will soon be replaced completely by Microsoft's Teams tool.
Microsoft Teams
Microsoft Teams is fast becoming one of the top tools to use for software developers working on a project together. Its ease of use has been praised as well as its built-in access to SharePoint, OneNote and Planner, allowing searching to become far quicker.
End-to-end security is something developers also praise when using this communication tool. Microsoft Teams focuses on delivering great capabilities for a developer, so it naturally has integrations to nearly all the major DevOps and ALM toolsets.
"Microsoft teams is very good because allows us to integrate different communication and activity management not only for projects but for regular management activities and helps teams increase productivity and communication through an integrated platform," says Marcos Jiminez, Ex-CEO for Softtek USA, a Mexican-based IT and business process solutions company, who now invests in startups.
Group chat, online meetings, as well as calling and web conferencing can all be utilized and Microsoft and non-Microsoft apps can also be integrated, making workflow smoother. No more dreaded email threads. Plus, the ability for teams to share their mobile device's screen on iOS is also an impressive quality of this tool.
Zoom
Zoom is also a popular tool for software praised for its agility and ease-of-use. Its video-conferencing tool is its main benefit, allowing users to seamlessly connect with clients across the globe. The quality of Zoom's immersive video conferencing is second-to-none and and is often better than other tools in this list.
Zoom's ability to call someone on your team – or client – and use screen sharing makes it better than working on a project in the same office. Conference rooms essentially be eliminated and the entire team can jump into a shared environment.
Campos adds: "When it comes to daily meetings, especially daily stand up meetings, Zoom is the most useful for developers and its connection is always reliable."
Developers also praise Zoom's encrypted service – so virtual meetings, webinars, and video conferences happen over secure connections – ideal for teams working on projects for big clients.
Gitter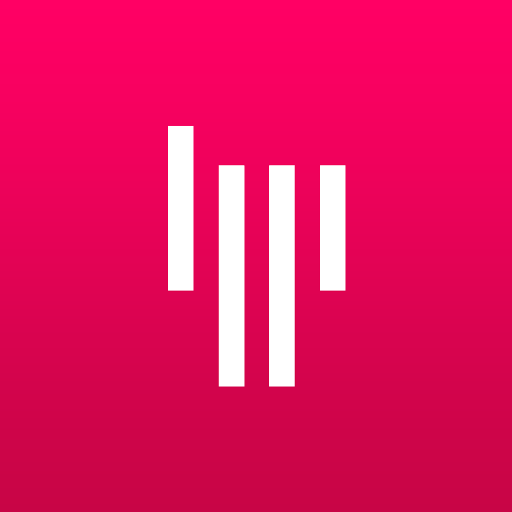 Gitter is another tool, similar to Slack, but designed especially for developments to chat. This tool is particularly popular as it allows for GitHub integrations – the world's biggest software development platform can be used on the Gitter messaging service. This is the main reason why developers may choose it over Slack, for example.
A very niche tool, it is likely that Gitter will just be used between developers, rather than others involved in the project who aren't writing the code. But it is still incredibly popular for those who do use it, with ease-of-access, archival of chats for free and user identity – it uses a Twitter or GitHub username and avatar – being praised.